Art House Cafe in Tacoma's Stadium District has been open since April of this year, and I haven't been in since my first bite a week after their opening. I was due for a visit for breakfast, and this was the perfect morning to check it out. With the rain coming down, Art House Cafe made a cozy refuge from the weather on this lazy Sunday morning.
All of the new restaurant kinks I experienced when I first visited for dinner were gone. Our server was knowledgeable, helpful and made a mean latte and hot chocolate.
The fresh, airy cafe was bustling with couples sipping espresso, friends meeting for breakfast and my disheveled "I'm not doing my hair and I'm going to wear yoga pants" self. That's what weekend breakfasts are for, right?
Actually, Art House Cafe serves a daily breakfast, meaning weekdays included, which is different from most Tacoma restaurants. Tacomans are hard-pressed to find a restaurant that serves breakfast on weekdays, and I'm thrilled Art House serves such a great one.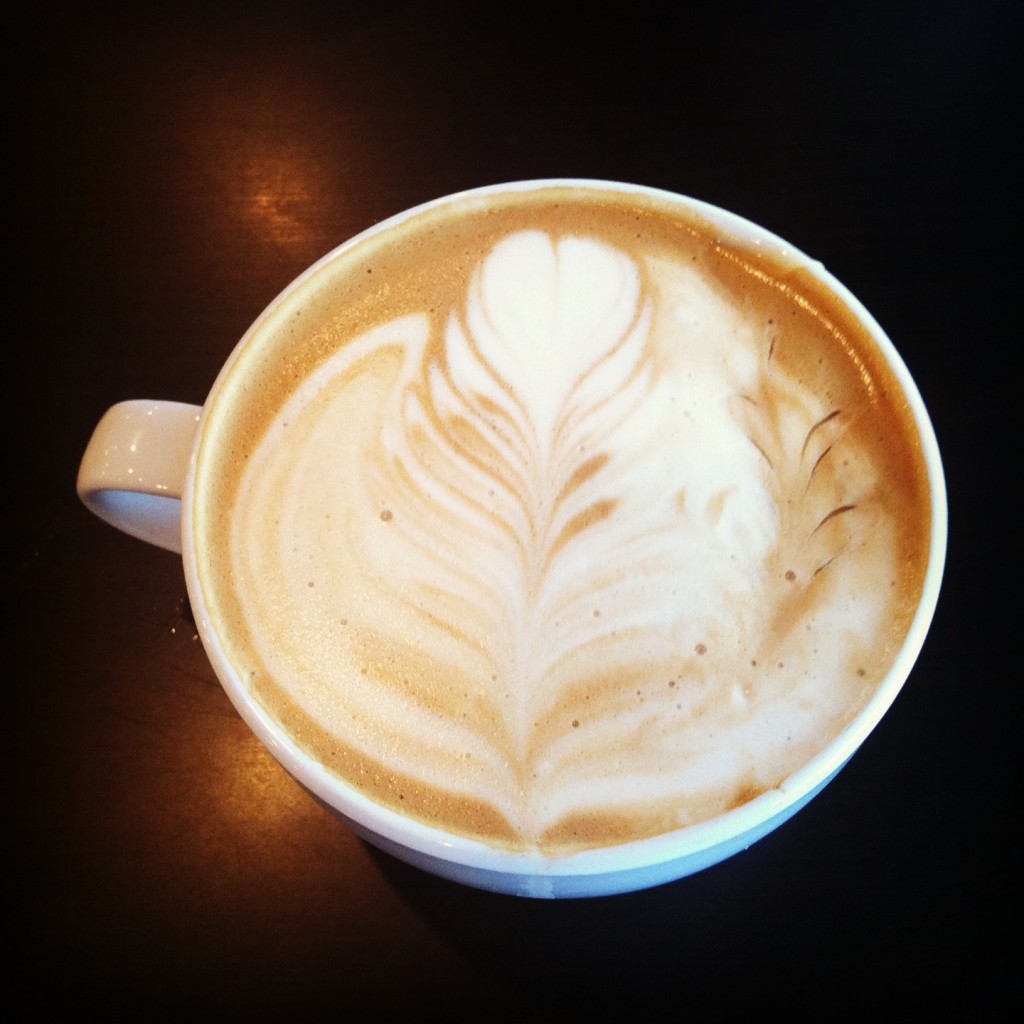 Art House Cafe's breakfast menu is short, but sweet. All of their pastries are made in-house, including the English muffins for the eggs Benedict. Impressive. They also source locally whenever possible, so ingredients are fresh and seasonal.
Gone are the days of eating cold leftover pizza for breakfast. Art House Cafe offers something unique for Tacoma: a wood-fire breakfast pizza ($14). I live by the "put an egg on it" motto, and this breakfast pizza did not disappoint. More meaty than cheesy, the crisp crust was layered with house-made sausage and proscuitto and topped with two eggs over medium. I did wish for a bit more of a runny yolk, but I have to say, it's one of the best breakfasts I've had recently. Bonus: It's big enough to share, even with a decent appetite.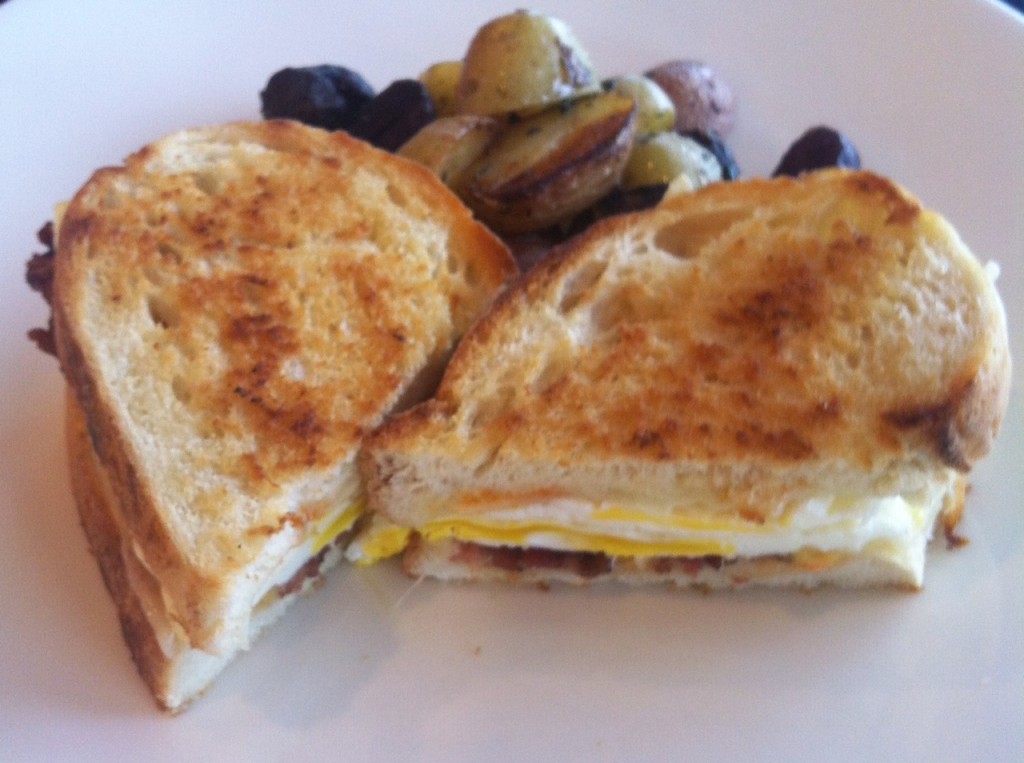 The pressed breakfast sandwich ($9) was served with rosemary roasted potatoes, and was a filling combination of fried egg, Swiss cheese, bacon and orange aioli on sourdough. It was a seemingly simple thing, but the quality ingredients elevated it above the sum of its parts.
I'm a decidedly savory breakfast lover, but if you're more of a sweet breakfast person, check out their brioche French toast ($10), or buttermilk ricotta pancakes ($9).
I don't know why it took me so long to stop by Art House Cafe for breakfast. Now that I know how delightful it is, I can see it becoming a regular Sunday ritual. Breakfast is served daily, starting at 8 a.m., or stop in for lunch or dinner.
Art House Cafe | 111 N Tacoma Ave, Tacoma | 253-212-2011 | Monday-Thursday 8 a.m.-10 p.m., Friday-Saturday 8 a.m.-11 p.m., Sunday 8 a.m.-9 p.m.