Last night I found myself having a quinoa-themed dinner at Marrow Kitchen and Bar. How did this happen? Pure coincidence. Out with my brother Jeff, and my husband Casey, the quinoa was calling. And why not? Quinoa is healthy and flavorful, and a great thing to incorporate more into your diet.
My brother and I both ordered the special, which was a quinoa-crusted cod with crisp roasted potatoes and a spicy aioli. I've never had quinoa-crusted anything…but it's a genius idea.  The quinoa gets perfectly crunchy, and imparts a nutty flavor. Fantastic take on fish and chips.
The wild mushroom quinoa burger is a staple on Marrow's Arrow, vegetarian menu. According to my husband, the best veggie burger he's ever had. With fried fennel and tomato jam on a brioche bun, I'd have to agree with him.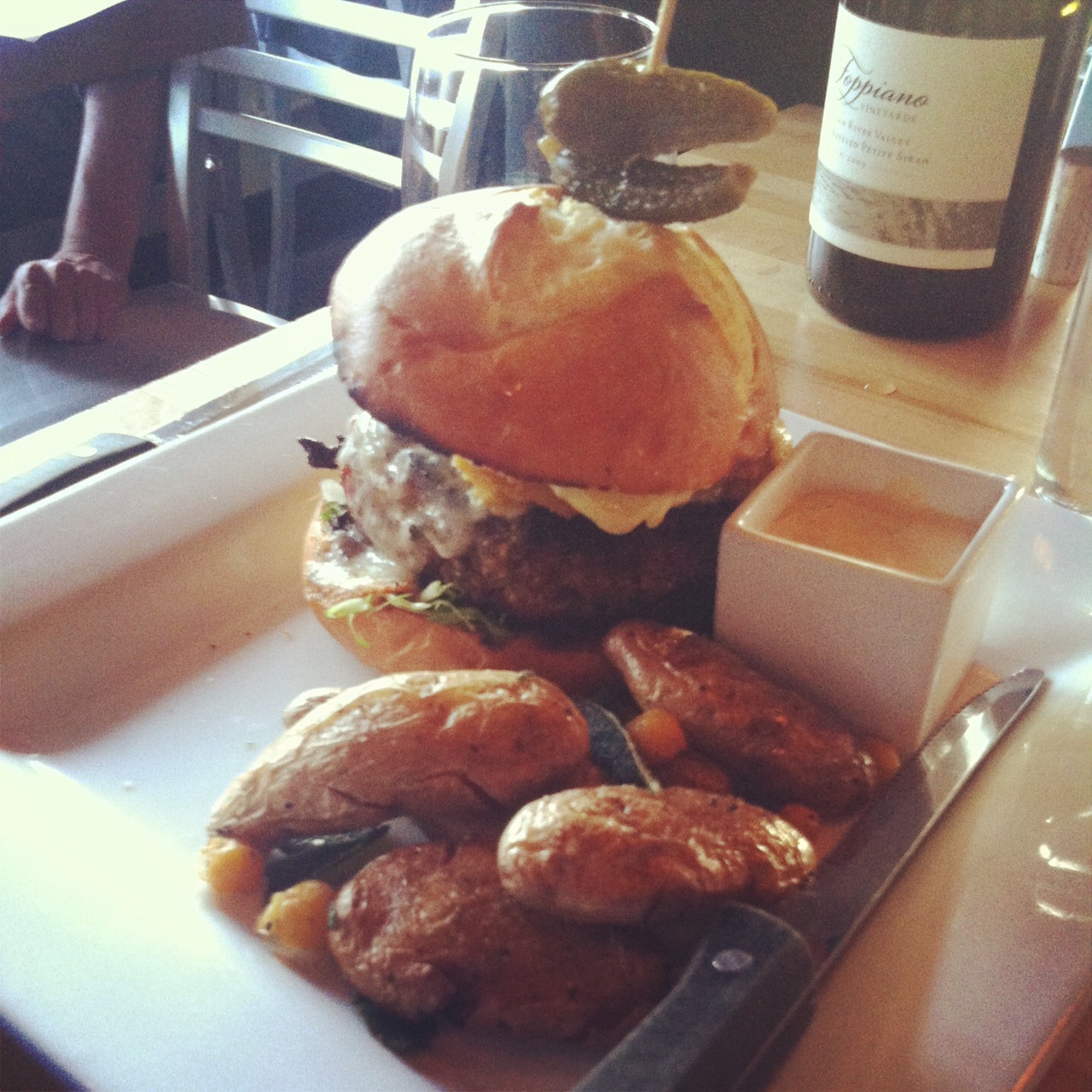 If you're looking for more great quinoa dishes in Tacoma, check out Choripan by Asado's quinoa bowls — with your choice of tofu, pork, steak, chicken, chorizo or sausage. Seriously flavorful.
Marrow Kitchen and Bar, 2717 6th Avenue, Tacoma. 253-267-5299. Tues.-Sat. 4 p.m.-2 a.m., 21+.