The Red Hot is one of my very favorite places in Tacoma. The food is consistently good, the beers local and cold, and the atmosphere easy and comfortable.
I'm normally a creature of habit when ordering at The Red Hot, but this time I was told there's two new sausages on the menu, and I had to give them a try. Sure, they have their Test Kitchen Thursdays each week, with new and creative combinations, but the two new sausages are on the menu for a couple months. They'll be rotated out eventually, so get 'em while you can.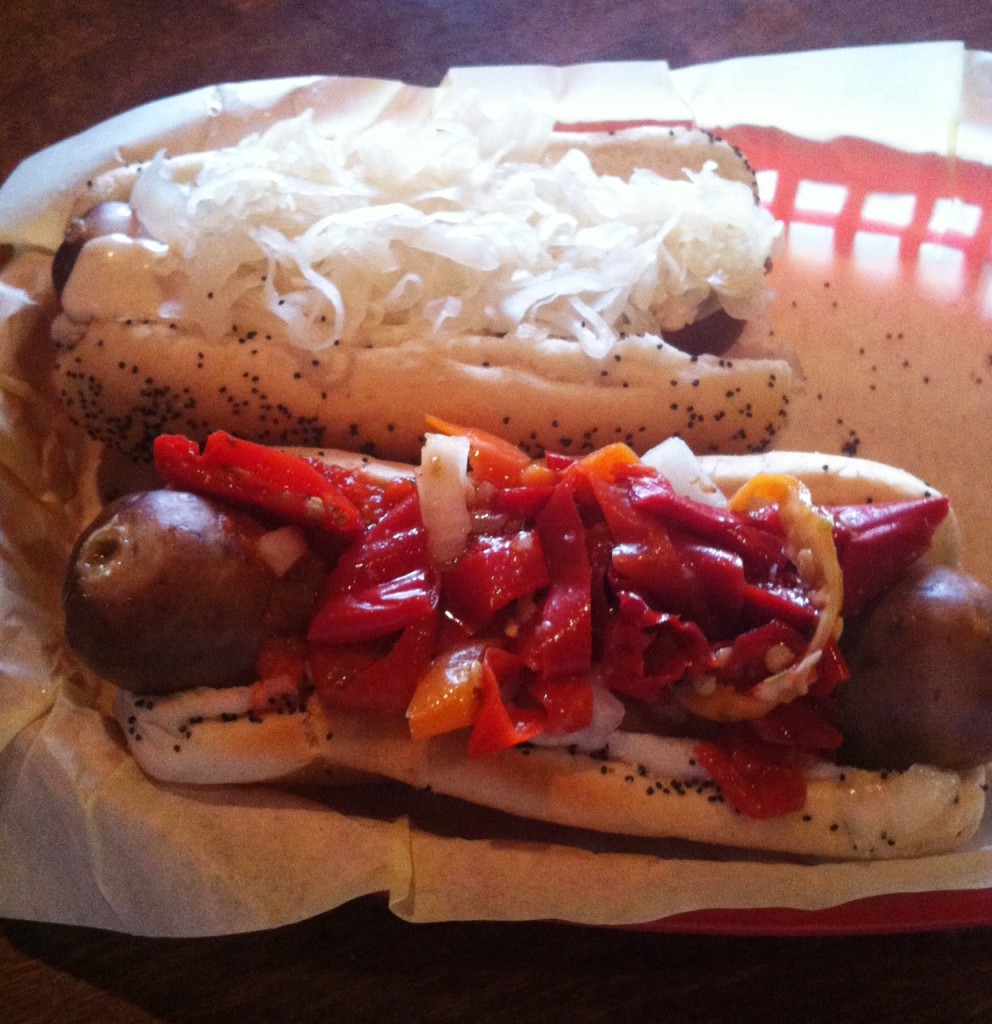 The Broadway Bacon Cheddar Brat ($4.00) is an applewood smoked bacon and cheddar bratwurst with horseradish mayo, chopped onions, apple cider-braised sauerkraut on their signature poppy seed bun. I can see why this ended up on the menu. There's nothing not to like about cheese-stuffed bratwurst, except maybe that lava-hot juice burning the crap out of your tongue. The horseradish mayo is a nice touch. I'd order it again.
The Market Street Pepper Jack Sweet Italian Sausage ($4.25) is a locally made sweet Italian sausage stuffed with pepper jack cheese on a bolillo roll, with a sweet red pepper sauce, chopped onions and sliced sweet hot peppers. It's a larger portion, with a sweet smokiness and a great combination overall.
The Red Hot | 2914 6th Ave., Tacoma | 253-779-0229 | Sun-Thu 11 a.m.-11 p.m., Fri-Sat 11 a.m.-12 a.m.