Treos opened today in Old Town in the space formerly occupied by Tully's. After a dramatic remodel, the cafe has been transformed with cool colors, gorgeous glass tile and modern decor.
Although the space remains a coffee shop, you can also enjoy wine by the glass, craft beer on tap, sandwiches by Mike's East Coast Sandwiches, pastries and a variety of flatbreads made in-house.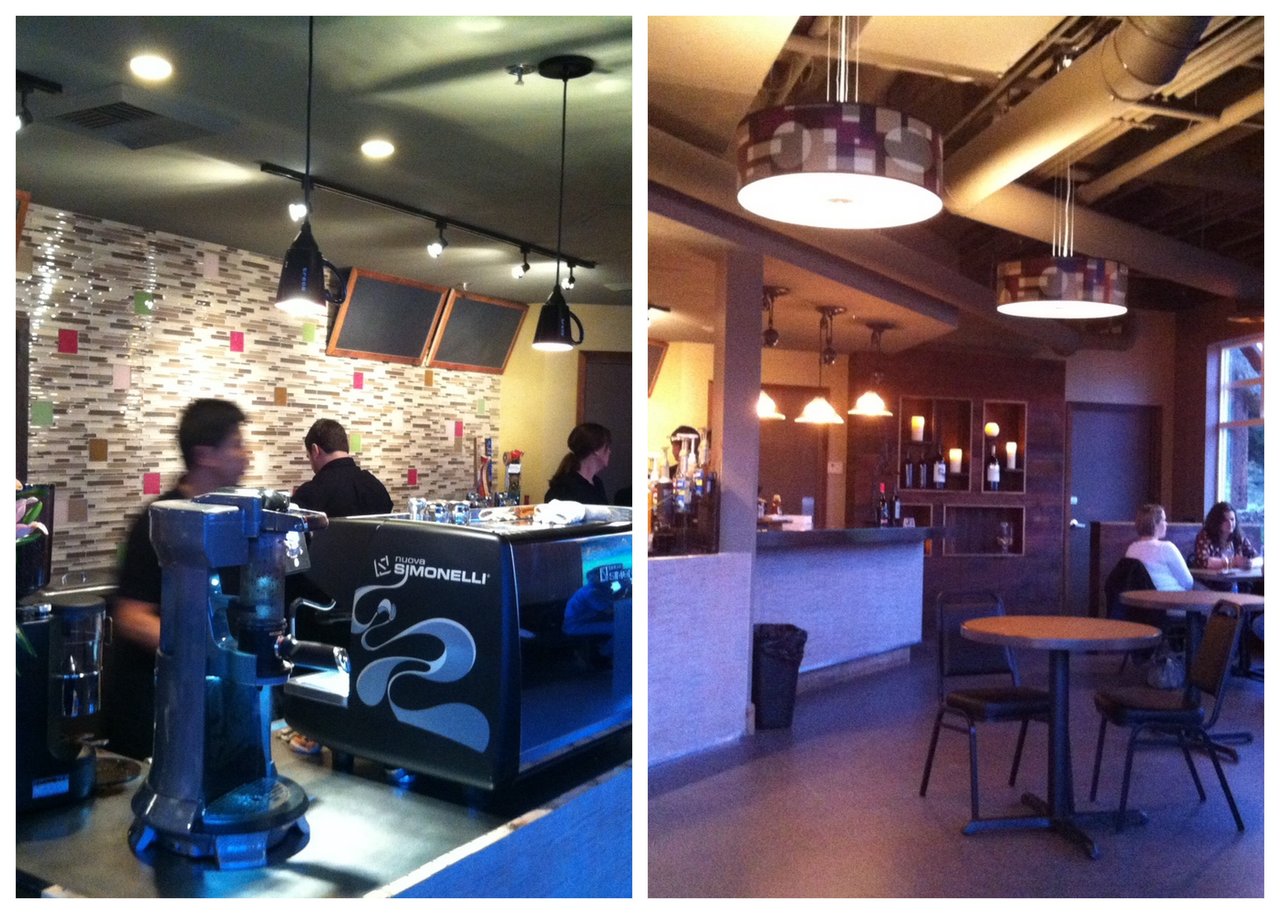 I stopped by and sampled their goat cheese and chorizo flatbread ($10). It was flavorful, with thick-cut chorizo, tangy goat cheese and was big enough to share.
Although it was their first day officially open, service was fast and friendly. I expect they'll work out their kinks soon and soon become a favorite in Old Town for a quick lunch or bite after work.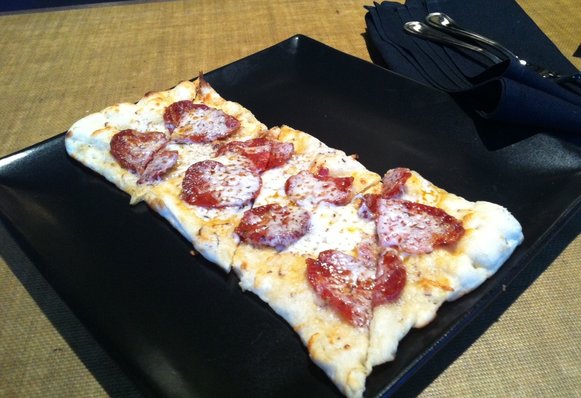 A second location is opening soon at 1201 South Union in Tacoma.
Treos | 2312 N. 30th Street, Tacoma | 253 212-2287 | Open Monday-Thursday, 5 a.m.-9-ish p.m., Friday-Saturday, 5 a.m.-10-ish p.m., Sunday 6 a.m.-9-ish p.m.