New restaurants don't often pop up in the Proctor neighborhood of Tacoma, especially those of the Latin American/soul food variety. Soul has opened in the former Old House Cafe location, dishing up favorites like fried chicken, amazing sweet potatoes, fried okra, mofongo, jambalaya, fried catfish…and much more.
Menus for both breakfast and dinner read of classic comfort food favorites with a dose of Cuban, Puerto Rican, Peruvian and soul food flavors.
When I first heard about Soul's opening, I was really excited, not just for a new dining option with food I couldn't get anywhere else nearby, but because of one thing: BREAKFAST. Tacoma is notoriously short on breakfast restaurants, so any and all are welcome.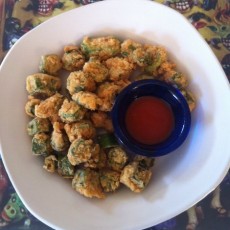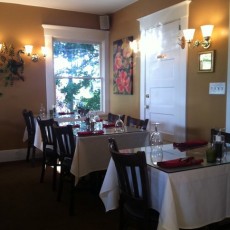 My recent visit for dinner was full of delicious flavors and textures. Go for dinner during their daily happy hour, from 4 to 7 p.m. and all day Monday that gets diners 20 percent off their final bill — an excellent deal.
Read my full review of Soul in the Weekly Volcano and Northwest Military.com.
From what I gather, the menus aren't online anywhere else at the moment, so I thought I'd share them with you. Click the links below to check them out.
Soul Tacoma dinner menu | Soul Tacoma breakfast menu
Soul | 2717 N. Proctor St., Tacoma | 253-761-7685 | Open Monday-Thursday 11 a.m.-8 p.m., Friday 11 a.m.-10 p.m.,  Saturday 8 a.m.-10 p.m., Sunday 8 a.m.-6 p.m. Breakfast available on the weekends only.